Wednesday, 08 February 2017
PUBLICATION IN THE RETEMA MAGAZINE: Starts EcoElectricity, a project for the energy recovery of waste from the distillation processes
The Minister of the Government of Aragon Pilar Alegría participated in the presentation of the project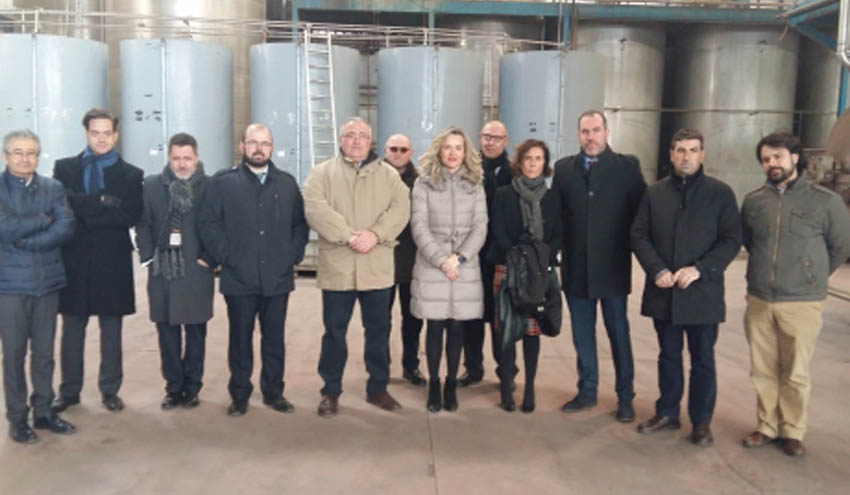 The Minister of Innovation, Research and University of the Government of Aragon, Pilar Alegría, highlighted the support of the Government of Aragon for research projects that "give value to our territory, enrich our Aragon and, above all, also generate a better Employment and better conditions for our autonomous community. " This was explained in the official presentation of the EcoElectricity project, which aims to develop a pilot plant in Cariñena to generate sustainable energy from the low quality alcoholic waste that occurs during the distillation process. Pilar Alegría also emphasized that this type of projects are key for the territory but especially for a sector as important as the agri-food sector.

The project will be carried out by a consortium, Aragonese and Valencian, formed by Innotecno Development; The Association for the Research of the Toy Industry, Connected and Related; Engineering for the Technological Development S.L; The Institute of Chemical Technology and Distilleries San Valero. The duration is three years and has a budget of 1,572,043 euros, funded 60% by the European Commission. It will be in Cariñena where Distilleries San Valero, which contributes the raw material and personnel, to realize the pilot plant that will be in operation within a year and that will generate 3 kilowatt hours.

In addition, the manager of San Valero distilleries, Alberto Arellano, stressed that the Aragonese company is one of the first in Spain to have the seal of sustainability, measure the carbon footprint and make sustainable alcohol. "We are working on this research project and others to get more uses to the alcohols, in this case alcohol waste."

EcoElectricity also aims to: select a wide variety of impure alcoholic fractions from the alcoholic industries of low commercial interest for their use as raw material in energy generation; The design, construction and optimization of an integral process of catalytic reforming of said fractions for the production of H2-rich gas streams; And the design, construction and optimization of a process for the energy utilization of said streams for the generation of electric energy and heat by means of a high temperature fuel cell.